From Director's Desk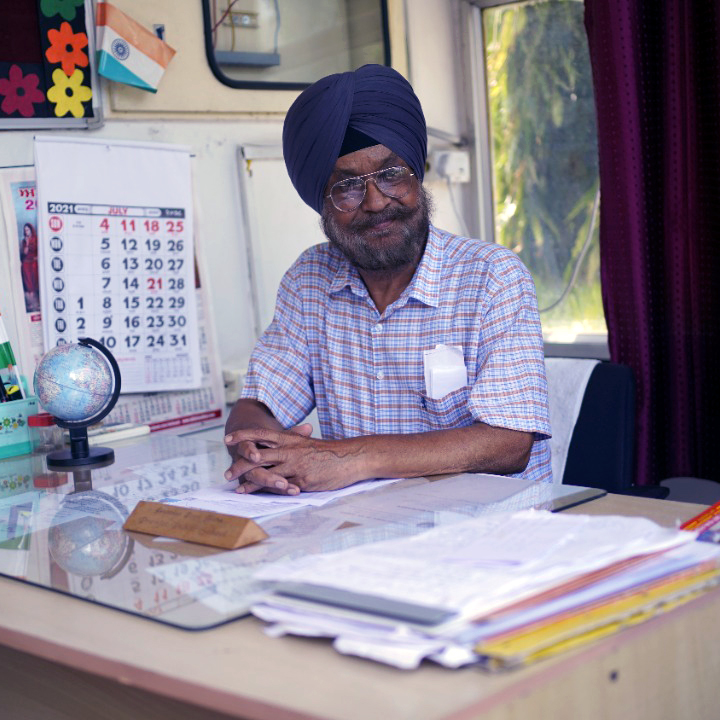 Director - S. Gurlochan Singh
"Develop a Passion for training. If you do, you will never cease to grow"
Education is the basis of all progress. We stress on the acquisition of real knowledge, which always distinguishes the "Extraordinary" from the "Ordinary". We believe that truthful and ideal "Teaching – Learning" can be possible only under a shared spirit of respect which further creates a "Passionate Schooling" recognized for its "Warmth Inspiration and Excellence.
Welcome to the world of Premjot's, where education means an "All round Personality Development" of the child. We are here not only to enable the child to live with greater "Vision" but also with a finer spirit of "Optimism" and "Achievement"
Director
From Principal's Desk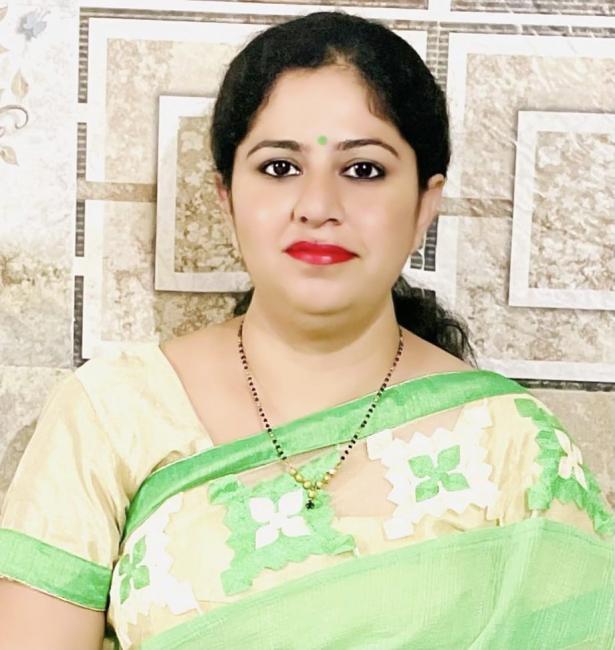 Principal - Ms. Sapna Chadha
"Education is not the learning of facts but the training of the mind to think"
I believe my role as an educator is to guide and mature the next generation to establish skills to achieve health, respects, prosperity and fulfilment. I believe that education must reach to the society beyond economic and social barriers. I am passionate about students being empowered to succeed.
As Principal, I use all tools available to inspire staff, students to work together to promote student achievement and well-being. I truly believe in Swami Vivekanand saying "Arise, Awake and Stop not till the goal is achieved".
I am an avid supporter of effective and innovative professional development that encourages Teachers and Principals to be reflective and to continuously examine our practice to provide quality teaching and learning for each student. My role as Principal is to keep up with latest trends and research and be an active partner in the schools professional development.

Principal
Welcome to Premjot Public Sr. Sec School - Affiliated to CBSE
Premjot Public Sr. Sec School has been started to commemorate the great contributions of Sant Prem Singh Ji in the field of education. This institution is another link to the chain of temples for learning, the seed which burgeoned since the year 1996. The legacy of quality education now has been transferred to the next stage. It's alumni have achieved new heights and attained high goals in the society to become an honest and responsible citizens.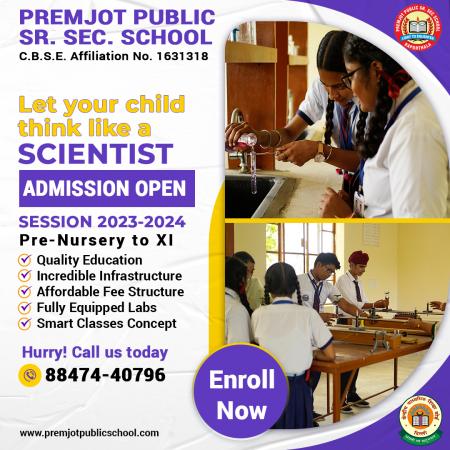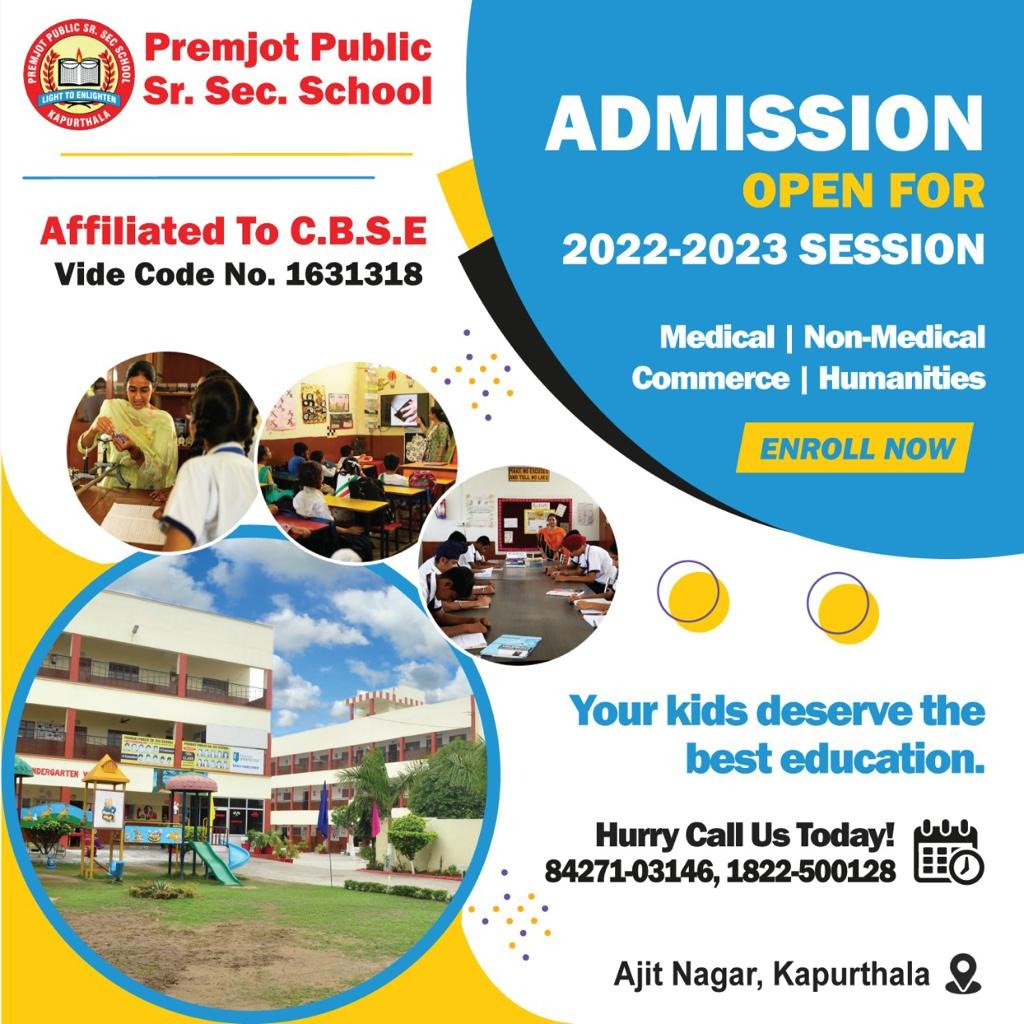 Salient Features
Modern Education with Smart Classrooms
Fee concession for deserving and real brother and sister.
Ideally located and easily approachable to old and new cantt areas with Special Fee Concession for army person children.
Aesthetic and lush green pollution free school campus.
Fully A.C Kindergarten
Well maintained pupil-teacher ratio in each class to avoid overcrowding in each section.
CCTV cameras with 24 hour recording.
Extra co-curricular activities including Summer Camps every year.
Special emphasis on spoken english, etiquettes and manners.